Hey all! I am excited to finally be able to announce some upcoming shows for this fall: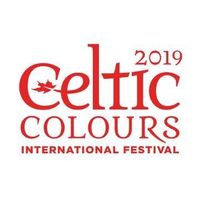 I will be performing at the Celtic Colours International Festival again this year! The show takes place at Our Lady of Fatima Church in Sydney River on Tuesday, Oct. 15th. More info on the show: These Strings Will Sing  Celtic Colours tickets go on sale on Tuesday, July 9th at 10am. They go fast, so don't wait! Check out their website for ticket details.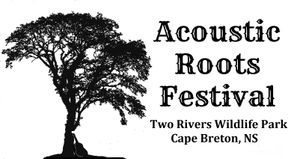 I will also be performing at the Acoustic Roots Festival at the Two Rivers Wildlife Park, Marion Bridge on Sunday, Sept. 1st in the early afternoon (exact time TBD). I will also be performing as part of the Songwriter's Circle at 3pm, on the same day. More info on the festival will be announced soon on their website: Acoustic Roots Festival or check out their Facebook page.
Two of my good friends, who are very talented musicians, will be accompanying me for both of these performances. Jennie McKibbon (nee MacDougall) on guitar and cello, and Adam Young on piano (there may be a few surprise instruments in the mix as well). These two always have my back, and I'm honoured they'll be joining me on the stage.
I have plans for a house concert in the works for this fall at Taigh nan Òg, a beautiful venue in French Road (just 30 mins from Sydney, near between Marion Bridge and Gabarus) - details to be announced soon.
That's all I have to share at the moment - lots still in the works behind the scenes for more shows and a new album! Sign up for my mailing list (on my website's main page), and you'll get a free track download, or visit my Facebook page Adrianne Chapman Music and "like" it to be kept in the loop.
Stay tuned!
-Adrianne